The last message on this page is from March 27. That is quite a while ago and it might seem as if we do not keep our website up to date or as if Covid-19 does not receive much attention from us. But nothing could be further from the truth! Internally, we (like many other companies) deal with it on a daily basis. We just have nothing new to report on this. If we do, we will let you know of course. On this page.
Update March 27, 2020
A message from our Managing Director, Ton van der Hamsvoort
Dear customers and partners,
This is an unprecedented time and our focus is the health and well-being of our employees, our customers and our society.
A crisis like this reminds us that the need for water affects, almost everything we do. Access to hot water is critical for implementing the hygiene measures that can keep us all protected.
In the United States, A.O. Smith has been recognized as "essential business", given the fact that our products play an important role in maintaining good health and fighting the virus. This means that our production and ability to ship orders will continue while complying with local public health guidelines.
The past weeks I proudly witnessed the huge commitment and passion of our employees who ensure all of our clients have access to the hot water they need. Their work is supporting vital operations in hospitals, nursing homes and other critical industries all over the world. Whilst implementing measures to protect the health and well-being of those employees, we are also doing everything we can to make sure our clients continue to receive the highest possible standards of service and product delivery.
As we continue to navigate these circumstances, we thank you for choosing A.O. Smith, and for your patience if it takes us a little longer to answer your call.
Most of all we hope that you, and your loved ones, stay safe.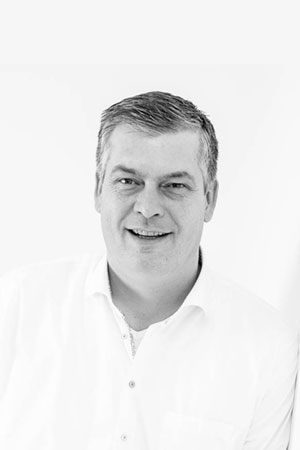 Ton van der Hamsvoort
Managing Director EMEA
A.O. Smith
---
Update March 17, 2020
Because of current developments regarding the Corona virus, the government has partially shut down the public sector. Furthermore, they and the local health authorities advise the private sector to work from home as much as possible.
We also want contribute to the control / containment of the virus in the Netherlands and that is why we have decided to let our people work from home where possible.
Perhaps we might not be able to answer the phone as quickly as you are used to, or you have to leave a voicemail message. In that case, we will contact you as soon as possible. Furthermore, you can always reach us via email.
Hygiene & hot water
We continue work as normal as possible. The factory is running at full speed and our service department is active. We realize that our hot water solutions are important to ensure hygiene in your company (or elsewhere). You can therefore rest assured that, within the set measures, we keep to our agreements as much as possible. The sales department, including our sales engineers, can be reached by telephone.
Delivery time & service
For the time being, the corona virus has no influence on the delivery times of our physical products and our services. This also applies to our customer service and technical support. As usual, these remain at the same high level.
Feel free to contact A.O. Smith
Contact