24 juni 2016
BFC Cyclone | GGZ instelling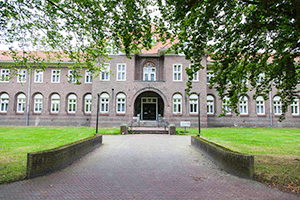 De Reinier van Arkel Groep is een gespecialiseerde aanbieder van psychische en psychiatrische hulpverlening. Het is een van de oudste instellingen voor psychiatrie van Europa. Jaarlijks worden er bijna 11.000 cliënten begeleid of behandeld. De Reinier van Arkel Groep heeft ruim 750 plaatsen of bedden beschikbaar voor opname, verblijf of dagbehandeling. Voor kleinschalig wonen biedt deze GGZ instelling plaats aan bijna 200 mensen.
Op de locatie 'Zilverlinden' in het Brabantse Vught zijn een zestal kleinschalig-woongroepen gehuisvest. Het warm water voor de douches en wastafels op deze laagbouwlocatie werd voorheen verzorgd door 3 indirect gestookte toestellen. Voor een efficiëntere warmwaterproductie zijn deze toestellen nu vervangen door BFC's van A.O. Smith.
Installateur Verstappen van Amelsvoort heeft in oktober 2014 drie BFC Cyclone boilers geplaatst: één BFC 60 en twee BFC 50 toestellen – in ieder van de drie stookruimtes één BFC. Met een rendement van 109% (o.w.) is deze volledig gesloten condenserende hoog rendementboiler een bijzonder energiezuinige warmwateroplossing.