Characteristics A.O. Smith BMS-interface
Many of our gas-fired appliances have a voltage-free contact for fault indication to the Building Management System. In order to further enhance our range, we recently introduced the BMS-interface. This interface can be combined with the latest generation of BFC, SGE and SGS. It converts the information from the installation to a ModBus protocol. This interface can monitor almost 50 parameters; temperatures in the appliance, burning hours, operating hours, etc.
Applicable to already installed water heaters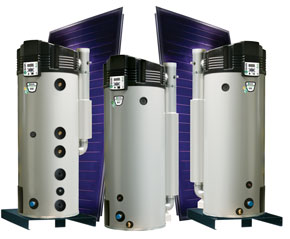 Do you already have a SGE, SGS or BFC installed and would you like to know of the BMS-interface can be connected to your system?
Downloads
---
---